CEO Message
Sun Aroma Co. Ltd. Was founded in 1959. Ten years later, we changed its main business into fragrance creations to contribute in enriching people's lives and health. We operate our business by our company policy, "We think and create at the perspective of our customers to devotedly and promptly market excellent quality products that meet the demanding trends." Now, we widely develop, manufacture, and market products such as food flavorings, fragrances, milk products, and chemical products which we can assure you that are safe and of excellent quality. Aiming to become a "milk company", we are especially particular with regards to milk flavorings as we have strong determination to bring out the deliciousness of milk.
We convey "deliciousness of milk" to our customers with our very-own ingredients and technology. Utilizing these ingredients, we receive great reviews from our customers for creating prototypes that are close to the final product. From now on, we will continue to research and create more than ever, providing highly distinguished, high-value-added milk products and flavors that can be only made by the Milk Company. As the name Sun Aroma Co. Ltd., we aim to be a company that shines the world like the sun through fragrances. Each members of our company will always grow and develop with liveliness, gratitude, and admiration to our customers and will always be ready to take on social responsibilities.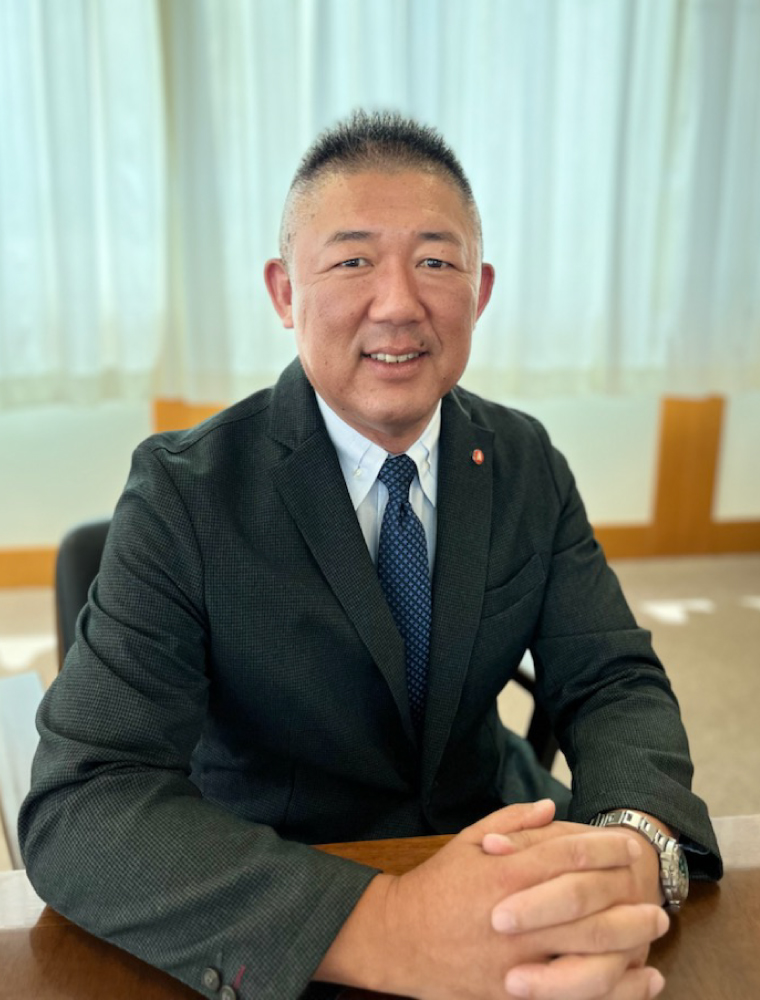 Company Concept
Name
SUN AROMA CO.,LTD
Head Office
11-1、2-chome,kotobukicho,suita-city Osaka 564-0036
Head Office and
Laboratory
37-12, 2-chome, hon-machi,torigai, settsu-city Osaka 566-0052
Representative
CEO Isao Sugiyama
Establishment
Nov 1959
Capital
50,000,000 yen
Number of Employees
96 (Apr 2023)
Main bank
MUFG Bank, Ltd. Ibaraki-Ekimae Branch.
Corporate History
1959
Establishment of Sansei Co., Ltd. In Shimo Shinjo, Higashi Yodogawa Osaka
1968
CEO Tamotsu Sugiyama founded the fragrance business
1969
Entered the Korean market by expanding business overseas
1973
Moved to the current Head Office location due to the business expansion
1975
Opened Sales Office in Taiwan
1976
Established the General Research Laboratory in Kotobuki-cho, Suita City
1987
Kyowa Trading Co., Ltd. Became the sole agent in Seoul, Korea
1987
Established a factory and General Research Laboratory in Settu City, Osaka to improve comprehensive food development
1990
Relocated the Cosmetic Division to Shimoshinjo, Higashi Yodogawa-ku, Osaka
1993
Relocated the Cosmetic Division to Settsu City
1994
Company name changed to SUN AROMA Co., Ltd.
1995
Opened the Tokyo Sales Office in Minato-ku, Tokyo
2001
Established the Chemical Products Division in Shiga Prefecture
2005
Established a factory in Koka City, Shiga prefecture All departments obtained ISO9001 certification
2006
Opened the Nagoya Sales Office in Kita-Nagoya, Aichi
2008
Relocated the Tokyo Sales Office to Yokohama Shiga Factory obtained S-HACCP certification (Shiga Prefectural Food Sanitation Management Certification System)
2010
Established the Qingdao Kanami Trading Co., Ltd., in Qingdao, China
2012
Established the Korea Sun Aroma Co., Ltd., in Seoul, Korea
2013
Relocated the Nagoya Sales Office to Nagoya, Aichi
2014
Shiga Factory obtained FSSC 22000 certification
Qingdao Kanami Trading Co., Ltd., changed name to Quindao Kanami Fragrance Co., Ltd.
2015
Established a second factory in the Shiga Factory
2016
The Tokyo Sales Office changed to Tokyo Branch, The Tokyo Branch moved to Kawasaki City, Kanagawa
2018
Sun Aroma Co., Ltd. 50th Anniversary of Foundation
Corporate philosophy
- Company motto -
"We think and create from the perspective of our customers to devotedly and promptly market excellent quality products that meet the demanding trends."
Where excellent products means by compliance with the laws and ordinances regarding safety and quality assurance
We provide our customers with the information necessary for new product development from proposal to production. We strive towards the new generation of fragrances. We are updated with the latest trends so that we can predict the demands and even propose new products for our customers. As an important process that supports the foundation of the company, the Quality Management, is constantly under strict checking system. The Quality Management recognizes the being a part of the manufacturing and will always take responsibility.
Management Structure
Representative
President and Chief of Executive Officer Isao Sugiyama
Executives
Representative Director and Chairman  Tamotsu Sugiyama
Representative President and Chief of Executive Officer  Isao Sugiyama
Director Reiko Sugiyama
Director Kaoru Sugiyama
Auditor Mitsue Sugiyama
Organization Chart
Office information
Head Office and Laboratory
12-37, 2CHOME, TORIKAIHONMACHI,
SETTSU-CITY, OSAKA, JAPAN.
TEL:072-653-3555
FAX:072-653-3666
Tokyo branch and Laboratory
5-2, MINAMIKUROKAWA, ASAO-KU, KAWASAKI-CITY, KANAGAWA, JAPAN.
TEL:044-987-5177
FAX:044-987-5178
Nagoya Sales Office
1-14-13-9B, AOI, HIGASHIKU, NAGOYA-CITY,
AICHI, JAPAN.
TEL:052-938-3582
FAX:052-938-3583
Shiga factory
17-1, HINOKIGAOKA, MINAKUCHI-CHO,
KOKA-CITY, SHIGA, JAPAN.
TEL:0748-65-1621
FAX:0748-65-1631
KOREA SUN AROMA CO.,LTD.
KOREA SUN AROMA CO.,LTD.
08380 #901, 11, Digital-ro 33-gil, Guro-gu, Seoul, Korea
(Guro-dong, Ace techno Tower 8)
TEL:82-2-857-0555
FAX:82-2-858-0557
QINGDAO SUN AROMA CO.,LTD
Room 101,No.37 Building,No.702 Shanhe Road,Chengyang District,
Qingdao,Shandong,China
TEL:86-188-6627-2878
FAX:86-532-8773-9946